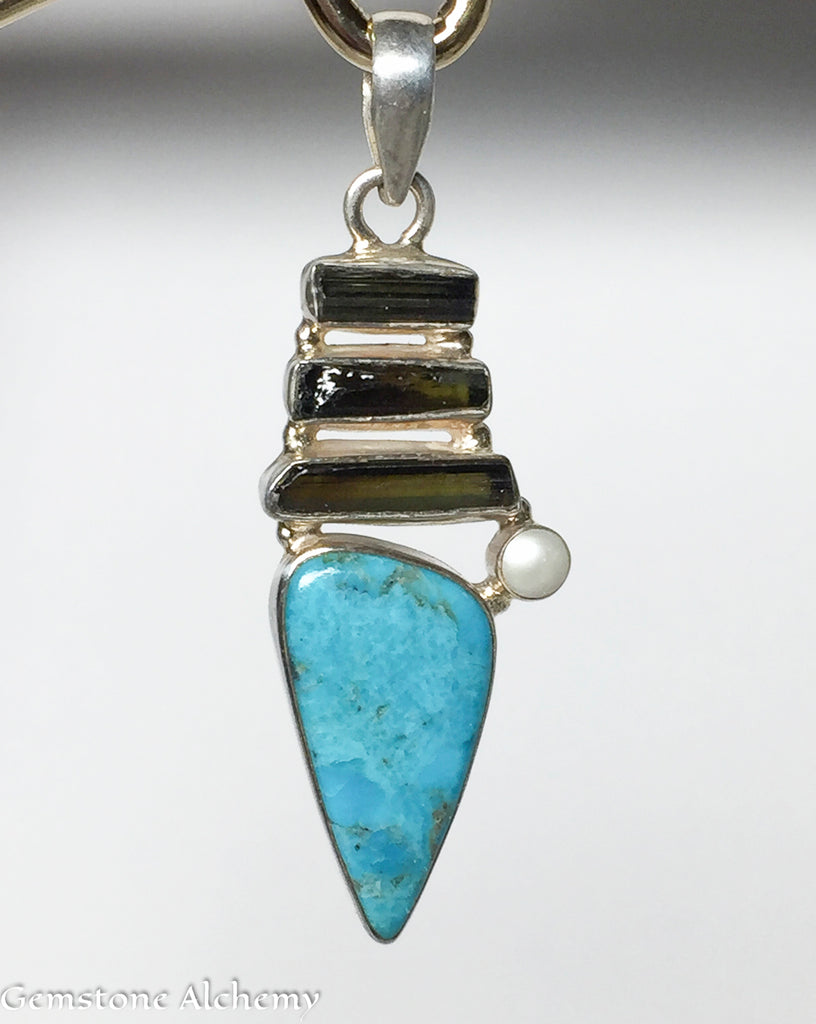 GemstoneAlchemy
Deep Healing with Sleeping Beauty Turquoise and Green Tourmaline Sterling Silver Pendant 2.25
Combined, green tourmaline and Sleeping Beauty Turquoise raise your vibration and combine the energies of the Earth and Sky in two Master Healing stones. 
Green Tourmaline brings strength, courage and stamina as it creates a resonance with Divine Love. Together with turquoise, this powerhouse brings you into a sense of connection with all and a deep feeling of wholeness and unity.
Sleeping Beauty Turquoise, green tourmaline, pearl, sterling silver
2.25"
---
More from this collection