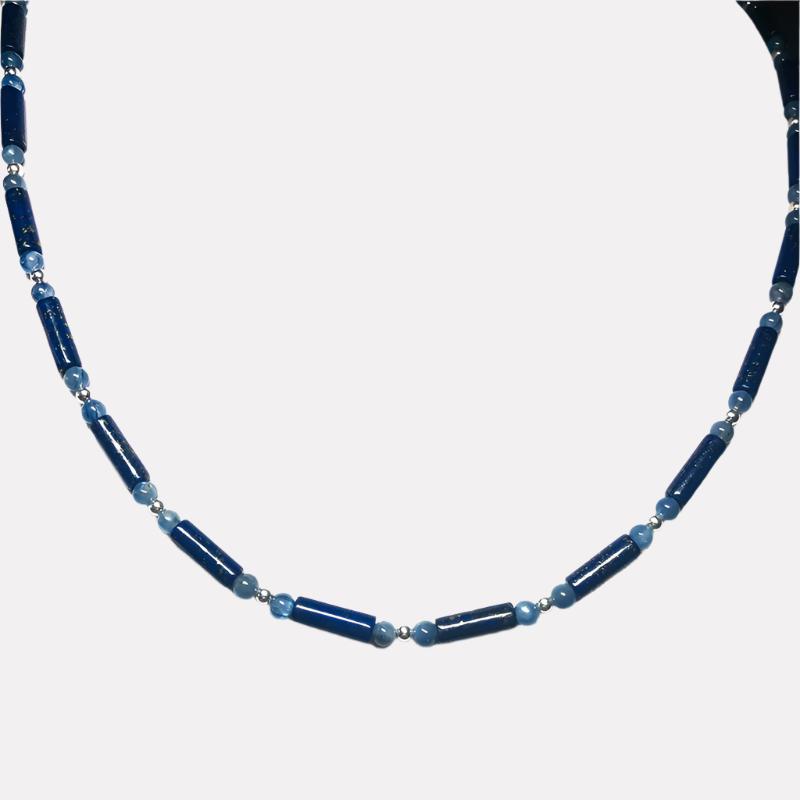 Gemstone Alchemy Original
Empaths Bridge of Vision Beaded Chain - Tubes
Answer the call of your soul.

Clarify your vision, remember the truth of who you and experience divine inspiration as you are flooded with the energies of your soul, raising you to live courageously to your highest potential.

Kyanite and Lapis Lazuli is a powerful combination for bringing your energy into cohesion, protecting and increasing your empathic and psychic abilities and allowing for more clarity in perception. Excellent combination for healers, psychics and those who rely on their vision and intuition to move them forward on their path of self-knowledge.

Beaded portion is 16" adjusts to 22"
I'm happy to make shorter or longer, as long as I have the beads. I can also possibly make earrings.


Unlike many stones that open your third eye and psychic ability, Kyanite is not a "floaty" stone. You are not flying energetically without connection to earth but rather Kyanite is assisting you in grounding your energies in a way that is quietly energizing, allowing you to go easily and consciously to higher spiritual realms.

Do you have something you need to say? Lapis Lazuli opens both throat and brow chakras – bringing both your clear vision and your communication together so you can say just the right things, as if by magic.

Beaded portion is 16", adjust to 22" with lobster clasp and chain.
---
More from this collection