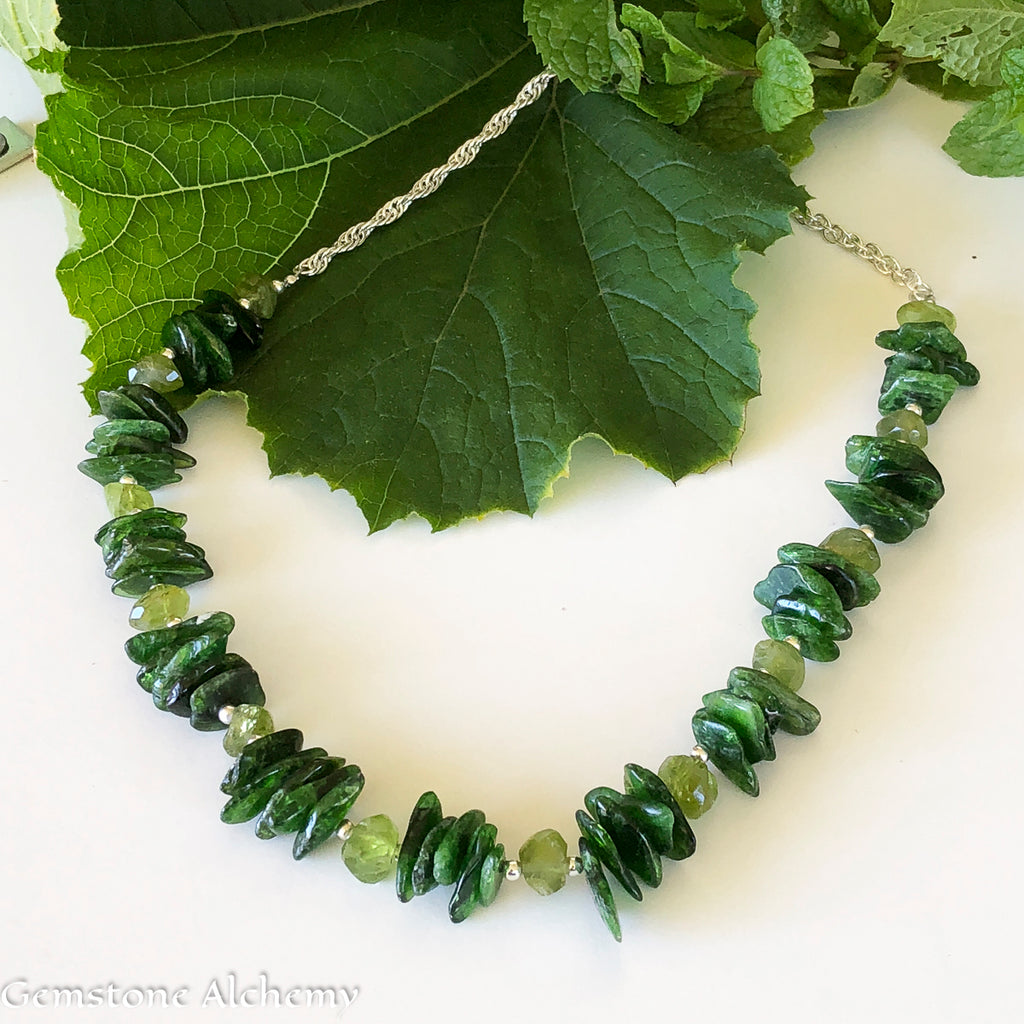 Gemstone Alchemy Original
Earthstar Integration Spirit & Earth Set
Looking at and wearing this deep dark green will help your body, mind and soul relax in harmony with each other and your Earth Life.
Lighten your heart as you open the Universal Love and receive abundance on all levels.
Many are adept at giving of love, time and energy, but not so good at receiving. Peridot can assist you in dissipating these blockages so you may receive with grace and gratitude.
Diopside opens your heart, root and Earthstar chakras, bringing in a cord of light connecting your heart to the heart of Earth.
Soothes your emotional body, helping you feel more centered and aligned with both the Divine and Earth.
May bring physical and emotional balance, healing and energy back to your body, it's similar to spending time in a beautiful natural setting.
Love, Abundance, Earthstar chakra, aligned, Connection with earth, the opening of heart, healing, balance, subtle perception
Diopside,  Peridot, Sterling Silver
Earrings available, but not shown
Adjustable with chain and lobster clasp
---
More from this collection